USB POWER POINT
With the growing use of electronic devices, charging stations have become an all-important part of modern life. A family of four may have up to eight, ten or more devices that need to be regularly charged.
Jim's Electrical can provide an easy solution to your charging needs. By installing power points with USB sockets, you can plug any USB device directly into the USB charging point without the use of a transformer. The socket can be conveniently used to charge iPhones, iPads, android phones and tablets, GPS units, media players, cameras and a variety of other devices.
Power points should always be installed by a qualified electrician so that you can be assured that the work is safely and professionally carried out. Your Jim's electrician can replace your existing power points with USB power points, or install brand new power points with USB sockets in high use areas such as the study, entertainment zones and kitchen. If you are putting in USB sockets as a part of a new build or renovation, your Jim's electrician can help you place sockets out of sight in 'charging stations' in cabinetry drawers or cupboards, a great space-saving and tidy idea.
For a free quote by a licenced electrician call 131 546 or simply complete the online enquiry form and we will call and arrange to quote your electrical requirements.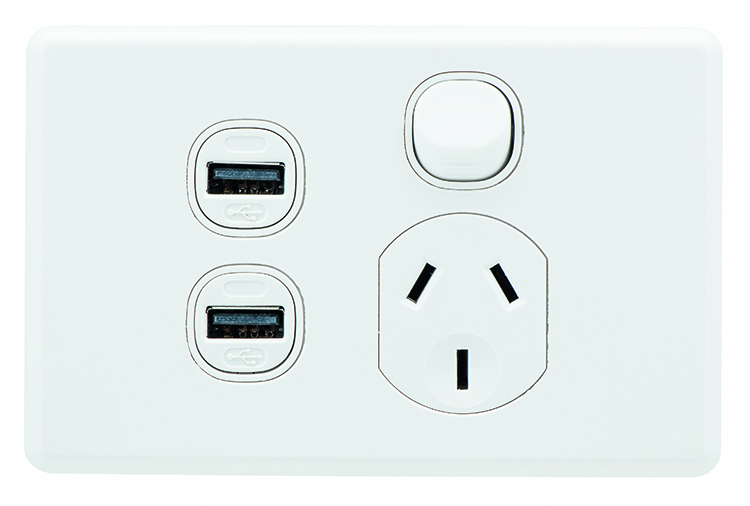 Recent USB Power Point Installation's by the Jim's Electrical Team