POWER POINT INSTALLATION
Many homes do not have enough power points. If you live in an older home, you will find this especially true, particularly rooms such as the kitchen and home theatre, which have many appliances dependent on electricity. In addition, older homes often have only one socket per power point, limiting the amount of appliances that can be plugged in at any time.
Jim's Electrical provide a prompt, affordable power point installation and testing service. Whether you need to upgrade single power points to doubles, or install completely new power points, your local Jim's Electrician works with you to make sure you have the right amount of power points in the correct places in your home. To ensure your family's safety, all new power points are fully tested.
Selling or Renovating? One of the fastest and most affordable cosmetic upgrades to your home is to replace power points with a modern look, such as brush metal. You may choose to do this in high traffic areas such as the kitchen, particularly to add value to your home prior to its sale. In addition, the installation of new power points adds versatility to a space, making it more attractive to potential buyers.
Our Power Point Installation Service at Jim's Electrical includes:
• Repair to existing power points
• Upgrade of single to double power points
• Addition of new power points
• Upgrade of existing power points
• Testing of all power points for safety
• Power points with USB sockets
Jim's Electrical uses only highly skilled electricians who will provide you with a fast, accurate and stress free experience. Because we know you are busy, we work with you to understand your needs and provide you with the solution you need with the least possible disruption to you and your family.

Please call

131 546

to discuss your power point installation.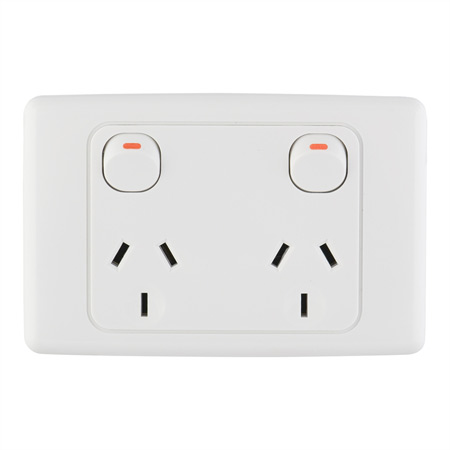 Recent Power Point Installation by the Jim's Electrical Team