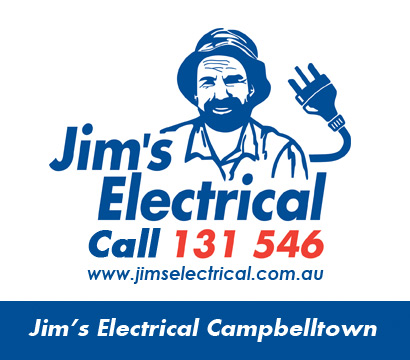 Great Electricians with experience are always very good to find and when you can find a Local Electrician from Jim's Electrical you know you will be looked after.
Roy Paragalli has had over 30 years' experience in the Electrical industry and nearly all of those years have been as a Sydney Electrician. Roy has literally 1000's of installation around Sydney and being a Local Electrician in Campbelltown you know he can get their or anywhere in the Sydney Western Suburbs very promptly.
Roy has been self-employed for most of his Electrical life and you can only achieve this when you deliver great customer service over a long period of time. Roy with his employees Nick and Abraham have a very good customer service record.
Electrical contracting work always needs to be carried out with care and Roy from Jim's Electrical Campbelltown has a proven track record of being able to do this.
If you live in Minto, Minto Heights, Macquarie Fields, Macquarie links, Hoxton Park, Glenfield, Oran Park a Jim's Electrician from Jim's Electrical will be able to assist.
Please call Jim's Electrical on 131 546.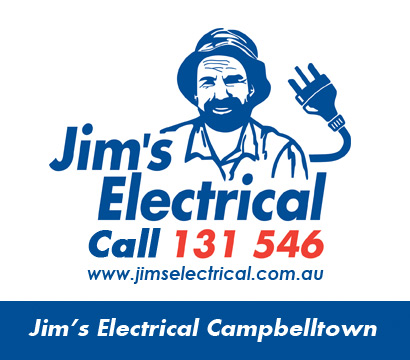 Badgery's Creek, Austral, Rossmore, Leppington, Denham Court, Catherine Field, Varroville, St Andrews, Eagle Vale, Minto Hieghts, Learmeah, Bradbury, Ambarvale, Glen Alpine, Narellan Vale, Minto, Oran Park, Harrington Park, Springfarm, Kirkham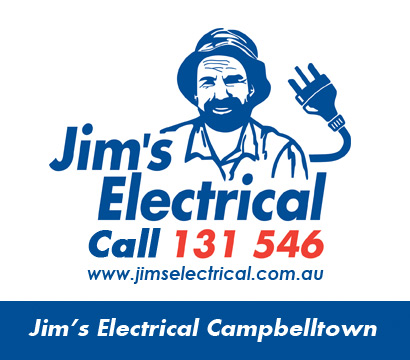 Rewiring, New Wiring, Ovens & Cooktops, Water Heaters, Home Automation, Pool pump Wiring, Shed Wiring, RCD's (Safety Switches), Smoke Detectors, Telephone & Data Points, Power Points, Switchboard Upgrades, Down lights, 3 in 1's, Chandelier hanging, security & sensor lights, outdoor patio & entertainment lighting, LED lights, Fluoro's, emergency lighting, energy efficient, lighting, Pool Lighting.